Saxophone Camp, June 24 - 29, 2018
---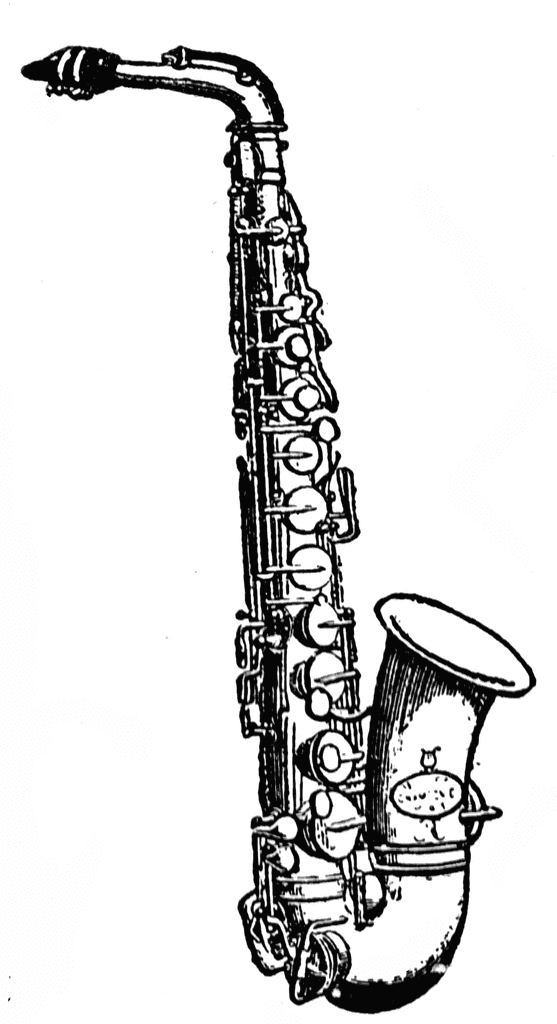 "Saxophone Masterclass" - a 3-hour instructional DVD addressing tone, articulation, vibrato, tuning, warmups, facility, preparing new music, perfecting music, altissimo, equipment, ensemble playing, and more.
Contact Dr. Murphy for more information. Click here to read the Saxophone Journal review.


Dr. Joseph Murphy - Saxophone
BME, Bowling Green State University, MM, Northwestern University, Premier Prix, Conservatoire Nationale de Bordeaux, DMA, Northwestern University. Saxophone studies with some of the best saxophonists in the world, including Fred Hemke, John Sampen, and Jean-Marie Londeix (as a Fulbright scholar). He is an educational clinician for the Selmer Corporation, and d'Addario (Rico/Hemke reeds), and has written several pedagogical articles on the saxophone. He has performed in all 50 states, 8 Canadian Provinces, 30 countries, and 6 continents, and has recorded on the Erol (France) label and Opus One. He has premiered over 50 new works. Memberships include MENC, NACWPI, MTNA, World Saxophone Congress, CBDNA, Phi Mu Alpha, and Kappa Kappa Psi.
Former music department chair (1996-2002).
570-662-4734
570-662-4114 FAX
jmurphy@mansfield.edu
link to Mansfield U. music department
link to Duo Montagnard, with Matthew Slotkin, guitar
Performances:
2015
Dec Antarctica with Keystone Boys Choir
Oct 19 Potsdam
Oct 16 McGill U
Aug Argentina, Uruguay
July 19-26 NYU Saxophone Week
July 9-14, World Saxophone Congress, Strasbourg FR
June 28-July 3 Saxophone Camp
June 20 MU SaxAlums @ Laurel Festival
Apr 19 Clarks Summit Series
Apr 18 Pulaski NY Series
Apr 15 Bloomsburg U
Mar 16-18 Anchorage AK

2014
Nov 22-30 Paris, Antwerp BEL
Nov 1 Solo recital with Nancy Boston, piano
Sept 21 Quinnipiac U., Hamden CT
July-Aug South Africa
July 6-11 Saxophone Camp
Mar 21 NASA, Urbana
Mar 19 Indiana State
Mar 18 IPFW
Mar 17 Muskingum U.
Mar 16 Miami U, Oxford OH
Feb 23 studio recital, performed Walters' Pushing Buttons
Jan 26 Lock Haven
Jan 17 Utah State U
Jan 16 Northwest Nazarene, Nampa ID
Jan 9 Denver Eclectic
2013
Nov 23-30 Krakow, Szczecin, Gdansk, & Warsaw POLAND, & Berlin
Nov 14-17 Susan Botti Concerto with MU Wind Ensemble
Nov 10 Sax Summitt with Nazareth College
Nov 3 Studio Recital, Sax music by African-American composers (TJ Anderson, David Baker, David Hurd, Jeffrey Mumford, Gary Nash)
Oct 28 U Delaware
Oct 27 Messiah College
Oct 18-22 UCF, U FL, FSU, UNF, Brevard CC
Sep 22 Umberland Concert Series, Glen Spey NY
Sept 6 Onondaga Community College
Aug 4-10 LaPlata, Argentina Sax Fest (+ Mercedes Uruguay, Necochea & Bahai Blanca Argentina)
July 7-12 Saxophone Camp, and solo with Wellsboro Town Band
June 21-23 MU Sax reunion
May 5 John Anthony Lennon concert
Apr 23 Dana Wilson concert
Mar 16 NASA Region 8, Salem MA
Jan 18 U. Hawaii
Jan 5 US Navy Band Saxophone Symposium
2012
Nov 15 Finger Lakes Community College
Oct 16 Boston U
Oct 15 U Maine
Oct 14 Dalhouse, NS
Oct 13 Mt. Allison, NB
Aug 4-24 teaching performing in Argentina, Uruguay
July 10-15 performing @ World Sax Congress, St. Andrews Scotland
July 4 solo with Dominic Greco Memorial Concert Band, Dover OH
June 27 Solo with Wellsboro Town Band
June 24-29 MU summer sax camp
Apr 21 Radford (VA) Guitar Festival
Apr 12 performance of Adler's Pensive Soliloquy, for the composer
Mar 26-Apr 4 Featured guest @ Porto Saxophone Festival, Portugal
Mar 9 U NM, Eric Lau
Mar 4 Billings MT, Public Library
Mar 3 U Wyoming, Scott Turpen
Mar 2 Vermillion SD
Mar 1 Indiania U, Otis Murphy
Feb 9 Corning Community College
2011
Dec 6 Solo with Repasz Band, Williamsport
Oct 29 Nazareth
Oct 28 U Western Ontario, Bobbi Thompson
Oct 18 MS State
Oct 17 SELU, Richard Swartz
Oct 15 Asheville NC, St. Matthais Episcopal Church Music Series
Oct 14 Va Tech
Oct 13 PSU Hazelton
June 26-July 1 MU Saxophone Camp
Apr 16-20 Scandinavian Saxophone Festival, Arhus Denmark, Claus Olesen
Mar 18-19 West Point, NASA Reg 8 Conf
Mar 14 Truman State, Randy Smith
Mar 13 U MO, Leo Sauguiguit
Mar 12 Southern Arkansas U, Jeff Vickers
Mar 11 Ouachita Baptist U, Caroline Taylor
Mar 10 OK State, Jeff Loeffert
Mar 9 Kansas State, Anna Wytko
Mar 8 UMKC, Tim Timmons
Mar 7 UNKearney, David Nabb
Mar 6 NDSU, Matt Patnode/Russ Peterson
Mar 5 Simpson College, Dave Camwell
Mar 4 Columbia College, Ilya Levinson
Mar 3 Northwestern, Fred Hemke, Anne Waller
Feb 24 UNReno, Dave Erke
Feb 23 S. Oregon U, Rhett Bender
Feb 22 U Oregon, Idit Shner
Feb 21 Western Oregon, Tom Bergeron
Feb 20 Pacific Lutheran, Erik Steighner
Feb 19 Western Washington, Nicole Barnes
Jan 29 NEPA Guitar Society, Marywood U, Scranton
2010
Oct 20 UW Riverside, Jim Crowley
Oct 19 Joliet Jr. College, Tom Liley
Oct 18 Michigan St, Joe Lulloff
Oct 17 Central Michigan, John Nichol
Oct 16 Bradley U, John Orfe
Oct 15 U. Louisville, Mike Tracy
Oct 14 Capital U., Michael Cox
July Sax Camp
July Chautauqua
June 26 MENC, D.C.
Mar 11 Binghamton U, April Lucas
Mar 10 Messiah College, Aaron Patterson
Mar 9 WVU, Michael Ibrahim
Mar 8 Marshall U, Ed Bingham
Mar 7 Salem College, Barbara Lister-Sink
Mar 6 NASA Biennial, Athens GA
Feb 28 Shippensburg U , Dennis Ritz
Jan 31 Susquehanna U., Gail Levinsky
Jan 24 MU faculty recital

2009
Nov 29 Sax duet recital with Jason Laczkoski
Oct 31 Single Reed Summit, PSU
Oct 30 Cleveland Guitar Society
Oct 18 Western CT State U, Dan Goble
Oct 17 Bridgeport U.
Oct 16 Providence College, Chris Kelton
Oct 15 U Mass Lynn Klock & Hartt Carrie Koffman
Oct 10 Society of Composer, Dubuque IA
July 24 Melbourne University, Antony Field
July 21 Sydney Conservatorium, Michael Duke
July 17 Goulburn Conservatorium, Stephen O'Connell
July 16 Aukland, Dennis Reeve
July 15 Hamilton/Waikato, William Dart
July 8-12 World Saxophone Congress, Bangkok
June 28-July 2 Saxophone Camp
Apr several performances w/MU Concert Choir
Mar 1 Westminster College, Jim Flowers
Feb 27-28 College of Wooster, Karen Gardener
Feb 26 Penn State, David Stambler
Feb 25 Selinsgrove HS, Ed Smith; & Lock Haven U. Mahlon Grass
Feb 12 Yale University, John Orfe
Feb 8 faculty recital, MU
2008
Nov 5 Syracuse U, Ken Meyer, Ron Caravan
Oct 15 Youngstown St U, Jim Umble
Oct 14 Clarion University, Brent Register
Oct 13 Slippery Rock University, Jeremy Long
Oct 12 Otterbein University, Margi Underwood, Jim Miglia
Oct 11 Oberlin Conservatory, Tim Ballard
June 29-July 3 Endless Mountains Saxophone Camp
Apr 19 Performance @ NASA Biennial, Columbia SC
Apr 11 Performance @ New Music Festival, Wilmington NC
Mar 29 Performance @ Festival of Women Composers, IUP
Mar 13 U Iowa, Kenneth Tse
Mar 12 Drake U, Jim Romain
Mar 11 Millikin U, Perry Rask
Mar 10 BGSU, John Sampen
Mar 9 Ohio University, Matt James
Mar 5 Bloomsburg U, Terry Oxley
Mar 2 faculty recital, MU
2007
Nov 24 U of Lincoln, Ian Barnes
Nov 23 Birmingham College of Music, Andy Tweed
Nov 22 Cardiff, Royal Welsh Cons John Reynolds
Nov 21 Trinity College of Music, London Ian Mitchell, Gerard McChrystal
Nov 20 Leeds College of Music, Richard Ingham
Nov 1 Edinboro U (PA), Patrick Jones
Oct 15 U South Carolina, Cliff Leaman
Oct 14 Auburn U, Rick Good
Oct 13 Universalist Church of Tallahassee
Oct 12 U Florida, Jonathan Helton
Oct 11 Emory U, JA Lennon
April 29 Solo with Concert Wind Ensemble
April 26 Corning Community College
March 14 Mesa Community College, George Svoboda, Jim Romeo
March 13 San Diego Serra High School; Point Loma Nazarene University, Paul Kenyon
March 12 CSU Long Beach, Carolyn Bremer, Justus Matthews
March 11 Biola University
March 9 UC Sacramento, Keith Bohm
March 8 CSU Fresno Corey Whitehead, and Piedmont HS Andria Mullan
Feb 11 Delta College (Bay City MI), Brad DeRoche
Jan 19 Penn State

2006
Dec 13 Ithaca College, Steve Mauk
Nov 25 Hellenic Saxophone Association, Imerda, Athanasios Zervas
Nov 23 Gyzi Music Conservatory, Greece
Nov 22 Nakas Music Conservatory, Greece
Oct 18 Bloomsburg University
Aug 8 Bethlehem Musikfest
July 21 Alexandria (VA) guitar festival
July 2006 Slovenia, World Saxophone Congress, performer
Mar 16 2006 Brooklyn Conservatory, Lars Frandsen
Mar 15 New England Conservatory, Ken Radnofsky
Mar 14 Rutland VT HS, Carol Baker
Mar 13 Providence College, Chris Kelton
Mar 12 Williams College, David Kechley
Mar 10 U. of Montreal, Jean-Francois Guay
Feb 15-18 North American Saxophone Alliance Conference, U. Iowa
Jan 22 Meet The Performer, Mansfield University
2005
Nov 15 Gmeiner Art Center, performance
Oct 18 West Chester University, Greg Riley and Central York HS, James Martini
Oct 17 Baltimore School for the Arts, Chris Ford; and Lower Merion HS, Michael Zimmerman
Oct 15 George Mason University, Dale Underwood
Oct 14 Morrisville HS, Michael Scott
April 24 Wellsboro Community Concert Series
April 17 Cayuga Chamber Music Series
April 10 Community Arts Center, Williamsport PA, Marvin Staiman
March 10 U. of Calgary, Jeremy Brown
March 9 U. of Alberta, Bill Street
March 8 U. of Saskatchewan, Glen Gillis
March 7 U. of Regina, Karen Finnison
March 5 Winnepeg Conservatory, Ross Ingstrup
March 4 University of Minnesota, Minneapolis MN, Eugene Rousseau
March 3 Chicago Musical College of Roosevelt University, Chicago IL, Jan Berry
March 2 Kent State University, Stark County; Canton OH, Pat Grutzmacher
2004
Oct 10 Baylor University, Mike Jacobson
Oct 9 University of North Texas, Eric Nestler
Oct 8 Sam Houston State University, Karen Wylie
Oct 6 Stephen Austin State University, Brian Utley
Aug 20 Chautauqua , Marty Merkley
July 20 Hartwick, Jungeng Kim
March 11 New Philadelphia HS
March 10 Defiance College
March 9 Wright State University, Shelley Jagow
2003
Nov 20, 03 East Carolina University, Jeff Bair
Nov 19, 03 Salem College, Reeves Shulstad
Nov 19, 03 UNC Greensboro, Steve Stusek
Nov 18, 03 UNC Wilmington, Frank Bongiorno
Sept 26, 03 Western Kentucky U., Michael Kallstrom
Sept 25, 03 U. of Louisville, John Moore
Sept 5, 2003 Dickinson College Fine Arts Series, Lynn Helding, Robert Pound
August 13 Chautauqua Institution
July 9-12, 2003 World Saxophone Congress, Minneapolis MN
Mar 22, 2003 North American Saxophone Alliance, Region 8 Conference, West Point Academy
Mar 14, 2003 Monroe Community College
Mar 13, 2003 Corning Community College, Lee Martin
Mar 7, 2003 Conservatoire de Bordeaux
Mar 6, 2003 Cite Universitaire, Paris
Mar 4, 2003 Boulogne-Billancourt
Jan 30, 2003 Penn State University, Carrie Koffman
Jan 29, 2003 Bowling Green State U., John Sampen
Jan 28, 2003 University of Illinois, Debra Richtmeyer
Jan 27, 2003 Northwestern University, Fred Hemke

2002
Nov 10, 2002 SUNY Alfred
Oct 31, 2002 Corning Community College
Oct 4, 2002 Seton Hill College, Kathleen Campbell
Oct 2, 2002 Ithaca College, Steve Mauk
Oct 1, 2002 SUNY Fredonia, Wildy Zumwalt
Sept 30, 2002 SUNY Potsdam, Tim McAlister
Sept 26, 2002 Youngstown State U., Jim Umble
Sept 25, 2002 University of Dayton, Willie Morris
Sept 24, 2002 Indiana State University, Paul Bro
Sept 18, 2002 Duquesne University, Jim Houlik
Sept 10, 2002 Kutztown University, Will Rapp
Feb 1-2, 2002 Guest Conduct Bradford/Sullivan County Band
Jan 20, 2002 Faculty recital, MU